Windscreen / Privacy Screen
Fence windscreens help reduce wind turbulence and provides good privacy.  Commonly used around tennis courts, baseball fields, training facilities, these windscreens are built to last!  Take a look at our heavy duty PVC windscreens for your court or playing field.
For privacy use, consider our poly knitted privacy screen.  It is lower in cost and provides high level of privacy - blocks about 90% of visibility.  Use on construction sites, warehouses and other open areas that need extra privacy.
---
Heavy Duty PVC Coated Windscreen
From $ 53.99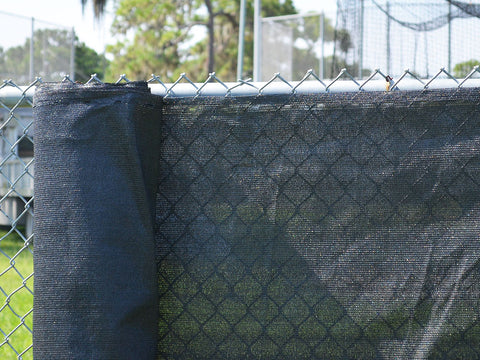 Knitted Polyethylene Privacy Screen
From $ 66.00
Narrow Your Search